ANFIELD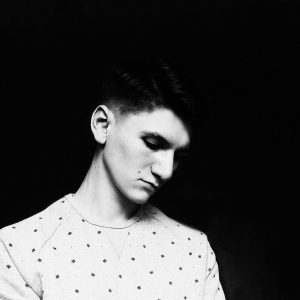 His fascination with music production started in 2013. Two years later he released his first work on Geometry Recordings record label. Residents of Geometry Recordings inspired Anfield to evolve in music production, by showing him the music of Manu Shrine, Trilapse and Formtek. Later he discovered his next inspirations: Sorrow, Vacant, Elo Method, Volor Flex, Helios, Need A Name, Arms And Sleepers, Kiasmos. Those artist still have an impact on his musical pieces. His tools are simple: computer, Ableton Live and headphones. But the effects come out as well balanced, deep, liquid productions. Some day he is going to learn how to play a guitar.
BENNCART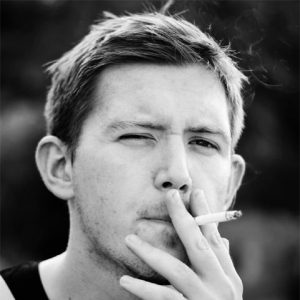 Benncart was born in Świebodzin, where he was musically educated since early childhood. First, there was Rock music. Then Hip Hop. After that Benncart's interests focused on hypnotic Trip Hop tunes, but still, he was exploring new stuff. And so, the music you can hear from him is a mix of different styles: Hip-hop, Nu-beats, Trip-hop, Juke, Chillwave, Glo-fi, IDM, Ambient and more. Through this evolution of genres Benncart released and cooperated on projects: Ortega Cartel (2006), The Returners (2006), "66-200" (2009), "I Feed On Hopes" (2012)
BITYKRADNE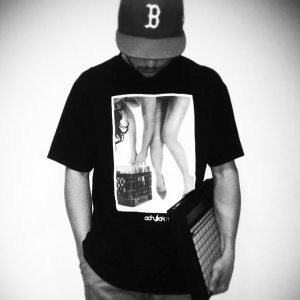 Bitykradne started his musical adventure as a youngster, playing on drums and guitar. Since 2007 he has done quite a few beats. At first it was rap music, but then it evolved into something more sophisticated and inspired by a wide variety of sounds. Still, Bitykradne uses sampling as one of his main sources for music production. In 2014 he released an EP with singer Ailo called "EPKA".
BLOSSOM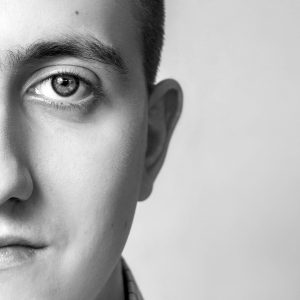 Blossom is a project from Łukasz Czajewski. His first album "Blue Balloons" was released in 2011 by Export Label. In 2012 his composition was included in Project Mooncircle 10th birthday compilation, along such artist as: Arts The Beatdoctor, Robot Koch, Long Arm, Krts and 40 Winks. In 2013 his new album "The Longest Journey" was released by Project Mooncircle – on vinyl and digitally, along with the re-release of "Blue Balloons". Blossom performed on big events such as: Audioriver 2014, Selector Festival 2012, Goodfest.
ENZU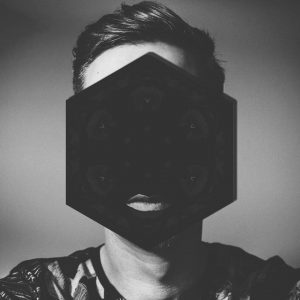 Music and studio producer. Graduated from an Academy of Journalism and Sound Production in Warsaw, Poland. His first major release was "Żyt Toster/ENZU – Letarg/Przebudzenie" on Aptaun Records (2014), which was done by Enzu himself at every stage of production. In 2016 he released "Travels EP" on Flirtini Records. Vice Champion of Beatbattle competition (cat. Beat Show). Currently Enzu is working on various Hip-Hop and electronic music projects.
EUFOTEORIA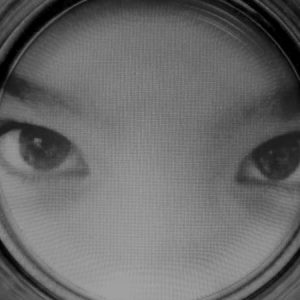 Eufoteoria is a project made by Amadeusz Szczerbowski. His earliest inspirations come from listening to his father playing guitar. He was a student in a music school, which he didn't finish, but it helped him discover the power of software music production. His first album ''Eufoteoria LP" with a featuring of Wojtek / Kidd, was released on Dusted Wax Kingdom. Second album "Cookies", was released on Musica Vermela. Third album was "Expoet" on Export Label, with the featuring of a rapper Teknical Development. As Amadeusz states, his plans for producing and live shows are not specified, but he will be a musician till the end of days.
MOO LATTE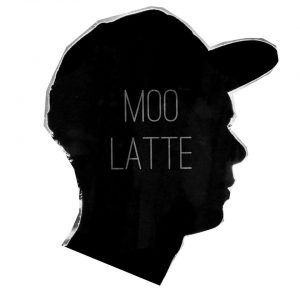 African rooted Polish producer based in Copenhagen, Denmark. His music is inspired by life – places, situations, emotions, experiences. Key elements to Moo Latte's great productions are simple vocal lines, Jazz-like harmonies, organic percussive elements and their groove. He started his musical education in 2001. Currently he is a master's degree student in Composition. Through all that time he gained experience on playing guitar and sampling, as well as singing. For his productions he also uses Rhodes, electric and bass guitar, double bass, synthesized sounds, and recordings of "everyday objects". Moo Latte's first official work "The Circle" was released in 2015 and re-released in 2016. Currently he is working on a new EP, which will unveil his most recent observations and experiences.
NATZ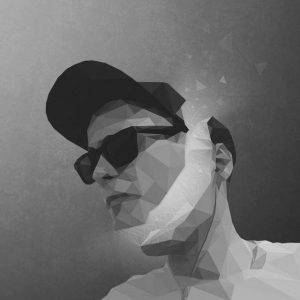 Natz, or Mike Natz is a music producer, who started his musical journey in a musical school, as he was 7 years old. Years of developed passion for creative sound inspired him to mix the best of musical genres: Hip-Hop, Funk, Future Beats and Classical Music. Mike Natz have shown his skills in many Hip-Hop tunes.
PHATTCUT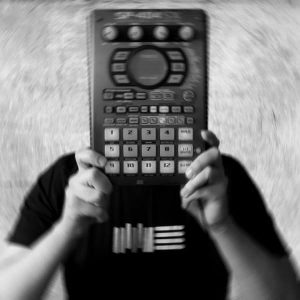 Guitarist, music producer, rapper. Graduated from Institute of Jazz and Popular Music. He's production are a mix of genres like: New Beats, Downtempo and Abstract Hip Hop. In his recent works he uses field recordings of nature, analogue synthesizers, and precise sampling. Phattcut presents his music along with visuals from VJ Tekturka, as a prepared live act with a dose of improvisation.
RICHU M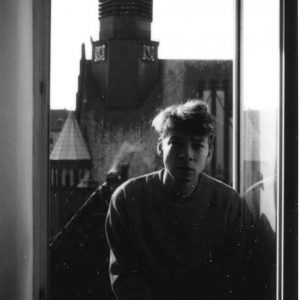 Richu M is a project from Michał Ratajczak – producer, beatmaker, songwriter, musician, and drummer. His first release was an album called "Unexpected Flight Safety Shortcomings" for Soul Asylum Records (2015). One of his tracks "Serious Birthday Ceremony" was a part of a compilation from Most Records.
SZATT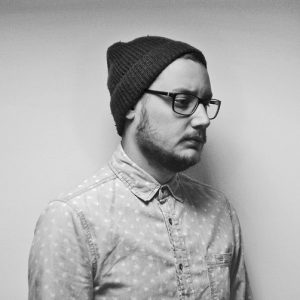 Szatt is a project from Łukasz Palkiewicz. A producer from Racibórz, currently living in Poznań, Poland. Cofounder in "Zaburzenia" project. The winner of the 2013 "Beatbattle" competition in Live Act category. That same year he released an instrumental album called "Future Voices" by himself. He has travelled around the country, performing successful live act shows, one being Heineken Open'er Festival 2015. At first Szatt's productions were more like Hip Hop beats, but now they are far from that and more like electronic music. The album ''Bloom'' is a proof of this transformation. At the moment he is working on a project called "Kroki", along with vocalist Jaq Merner and bass player Paweł Stachowiak. Szatt shared a stage with various artists: Lapalux, Taylor McFerrin, Sun Glitters, Noon, Envee, Kixnare, Iza Lach and many more.
SNORBES
His musical adventure started early. At the age of 6 he started playing guitar, then learned how to play other instruments, started listening to a lot of different music to eventually settle down by the genre he loved most. Electronica. In 2005 he started experimenting with sound. This led to the music he's producing today – a mix of IDM, ambient, downtempo. His tracks are full of dreamy vocals laying on top of glitchy beats, ambient noises and broken clicks. His music is full of acoustic instruments which strongly distinguishes him from other producers from Poland. In recent years he shared the stage with many musicians, such as: Mooryc, Sorrow, Breton, Slow Magic, Paulina Przybysz, Night Marks Electric Trio, Envee or Ticklish.
LUX FAMILIAR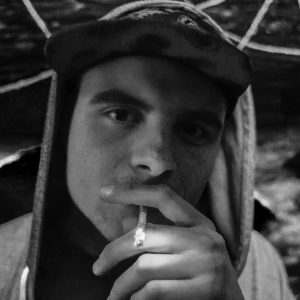 Dj and music producer. He became recognizable after becoming a vice champion on Beatbattle 2012 competition (cat. Beat Show). His music was released on labels: Dred Collective, Italdred, TenthDegree, LowRise, Broken Soles, Good Street Records, Alkopoligamia, Polish Juke, Sequel One. His EP called "Visionary" was played in USA, Europe and Japan. Lux Familiar got positive feedback from such musicians as: Om Unit, Traxman, Ticklish, Namebrandsound, Boxcutter, Lil Texas, Homesick and Lenkemz. He is also a part of Bennelux project, along with Benncart. Together they released a few works: "Roland Atkinson" blendtape, "1/4 EP", "1/2 EP", "4/4 EP". Lux Familiar performed on festivals in Poland, Moscow and Budapest. Alongside Footwork/Juke, he is interested in the sound of Hip-Hop, Rave, Jungle and Chicago House, Detroit House. He has shared a stage with such artist as: Dj Paypal, Addison Groove, Traxman, Sam Binga, Redders, Sorrow, Sarah Farina, Document One, Tunnidge, Woulg, Phazz, NTHNG, Night Mark Electric Trio, Pro8lem.
STANISLAS PAV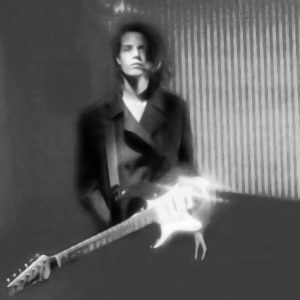 Musician, instrumentalist, composer. Stanislas Pav's music is used in movies, theatres, dance shows, like Tchekpo Dance Company from Bielefeld, Germany. He performs in Apli Papli band, as well as solo on various instruments or piano. His music circles around Jazz, Funk, Electronica, Abstract, Avant-Garde, Experimental genres. Stanislas Pav is making music by recording individual tracks of acoustic and electronic instruments and then mixing them on his own.
PINEAPPLE DANCE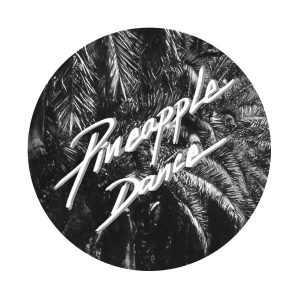 Pineapple Dance is a project from Michał Urban, a music producer based in Szczecin, Poland. His biggest inspiration comes from music of the 1980's. His works are based on vocal and melodic samples, which he mixes with sounds of analogue synthesizers and drum machines. The result is a fresh and unique blend of Funk, R'N'B and electronica. His musical workshop is based on Novation Mininova, Yamaha CS1X and Ableton with Push controller. In 2016 Pineapple Dance released an EP called "Short Stories", which brought some seriously rich Future Funk vibes that resemble the best tunes of Onra, Dam-Funk or B.Bravo.